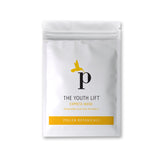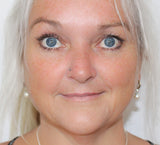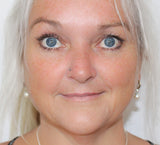 The Youth Lift Express Mask
MATURE SKIN SAVIOUR
Notes
The Youth Lift Express Mask (2 x applications) provides identical results to our award winning original formula The Youth Lift (20 x applications) by including Hyaluronic Acid to plump, lift and rejuvenate the skin. Soothing plant extracts and detoxifying clays deeply cleanse and tighten the pores of the skin. Full results are conveniently achieved in a single step process.

Directions
Step One:  Cleanse the skin.
Step Two: Mix one level teaspoon of mask with equal water. Paint onto face using upward strokes, avoiding the eye area.
Step Three: Gently remove with warm water when dry.
Ingredients  
Corn Flour,* Bentonite Clay, Ivory White Clay, Seaweed,* Liquorice,* Marshmallow,* Hyaluronic Acid.
*Certified Organic Ingredients
The Youth Lift Express Mask contain natural active ingredients and may not suitable for sensitive or reactive skin types. Best results are achieved with weekly applications.